Investment casting allows the production of near net, high integrity components with high accuracy, repeatability in a wide variety of metals and high-performance alloys.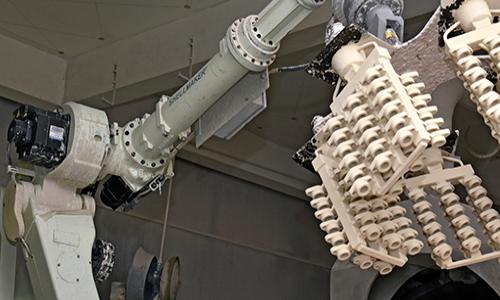 Detailed wax patterns are produced from a master tool and pattern assemblies are dipped several times in a special slurry and different grades of ceramic to create a mould for the casting. Using inert ceramic shells reduces the possibility of hydrogen defects, which can be a problem with many High Alloy steels and Nickel based alloys.
We have over 50 years of expertise in precision lost wax casting, our Quality Management Systems ensure an outstanding level of accuracy at every stage, producing quality-assured pieces which meet all your requirements for strength, integrity and composition.
Key Benefits:
High and consistent dimensional accuracy
Exceptional surface finish
Reduced casting weight – wall sections and machining allowances minimised
Consistent casting quality
Precise details such as holes, lettering, threads, serrations can be cast
Cast alloy flexibility from the same tool
For Serial Production:
100 gms to 60 kgs net weight per piece
Good for high volume production
Die (Tooling) is required for repetitive production
PTC has developed over 2,000 different parts as investment castings
Current production capacity is over 600 tpa
Process Attributes:
Wax patterns are formed in metal dies
This process leads to a high degree of accuracy
There is no long-term wear of the dies
A significant reduction in end-product cost due to weight and machining savings