PTC manufactures products for various critical applications for a wide spectrum of industries including Oil & Gas, Liquefied Natural Gas (LNG), Aerospace, Ships & Marine, Valves and Flow-control, Power plants and turbines, Pulp & Paper machinery, Marine Propulsion and Mining.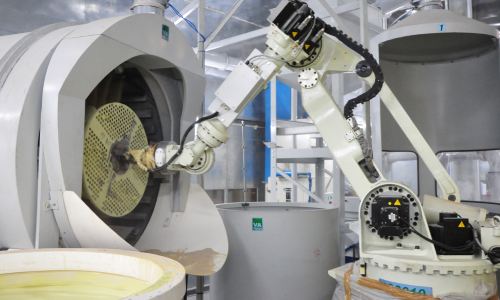 The offering includes a wide range of materials and specializes in Titanium Castings, Titanium Ingot and Titanium Powders. In addition, Superalloys and Zirconium are produced in our modern VAR furnace combined with our own in-house Hipping vessel which is capable of parts up to 1150mm dia by 2500mm tall.
PTC has been exporting over three quarters of its products for more than 30 years to countries all over Europe, North America as well as other countries in Asia and South America. Our customers are amongst leaders in the world in their domain and we continue to be supported by them for new product innovation and production supply.
Our main state of the art Titanium & Superalloy foundry is located in Lucknow, India, and we can produce castings which range from a few grams up to 500 kilograms per piece. The machine shop has facilities to proof/pre-machine and finish machine, using a variety of 3 to 5 axis intelligent multi-purpose CNC machine tools, complimented by advanced CMM measuring systems where we have facilities to manufacture fully machined valves, pumps, impellers, diffusers, high precision propulsion systems, multi stage pumps and a range of complex aerospace components. Our Non-destructive testing and laboratory services offer on-site capability for Radiographic Examination, Liquid Penetrant Testing, Magnetic Particle Inspection, Ultrasonic Testing, Chemical Analysis and Mechanical Testing.